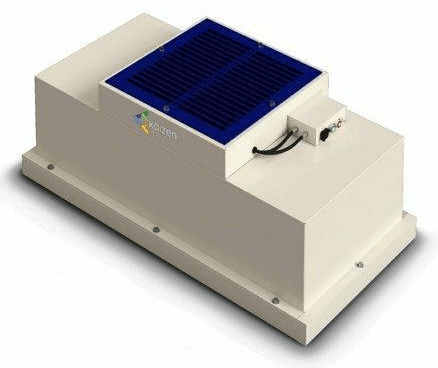 What is FFU ?
A fan filter unit (FFU) is a type of motorized air filtering equipment. It is used to supply purified air to cleanrooms, laboratories, medical facilities or microenvironments by removing harmful airborne particles from recirculating air. The units are installed within the system's ceiling or floor grid. Large cleanrooms require a proportionally large number of FFUs, which in some cases may range from several hundred to several thousand.often contain their own pre-filter, HEPA filter and internally controllable fan air distribution.
Key Benefits :
• 4' x 2' or 2' x 2' FFUs are designed to be placed in ceiling grid bays with similar dimensions.
• FFUs are the only units that can fit into smaller internal floor dimensions, because they have less height restrictions.
• FFUs are easy to install and require no retrofitting. It's easy to update contamination control systems without having to restructure walls. They easily sit above workbenches, as they are easy to move.
• Unlike traditional airflow systems, FFUs are more portable and make it easier for technicians to make quick updates.
• FFUs are less expensive compared with conventional reticulating air units.
• FFUs are engineered for laminar air flow, as is required in critical environments.