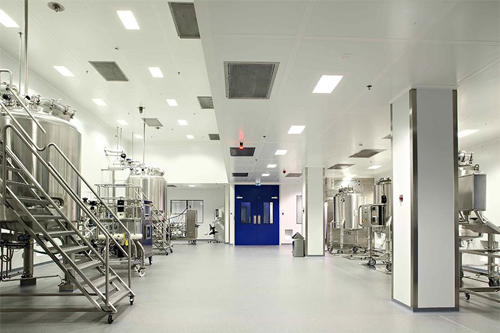 Acoustic Cleanroom Solution
Sound proofing in cleanrooms
For certain activities in cleanroom environment, a good sound proofing of the premises is essential. For example: in research laboratories and hospital sector cleanrooms.
Acoustics is a parameter that becomes essential when noise is generated on a regular basis. This multitude of sounds results in discomfort for the people working in the cleanroom. In response to this situation, Kaizen Airtech Solution offers solutions recognized for their sound absorption and attenuation performance.
Area of Applications
• Healthcare
• Life Science
• Medical Device Manufacturing
• Pharmaceutical
• Food Packing & Bottling Lines
• Nano-Technologies
• Nuclear & Atomic Energy
• Defence & Aerospace
• Oil & Deep-Sea Exploration
Noise Control Panel:
The working environment can be noisy depending on the activity and the processes that takes place there: handling of bottles, noisy machines or packaging areas are activates that often generate a strong noise nuisance.
Our acoustic panels are made of sound absorbent material. It reduces noise and reverberation.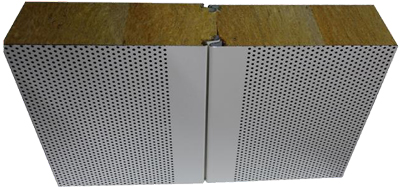 In-Plant Noise Enclosure :
Industrial Sound In-Plant Enclosures are available in Complete or Partial enclosures. Our Noise Enclosures can be floor mounted, ceiling mounted, wall mounted, or suspended from a roof deck. When using a complete four-sided enclosure with a roof, the noise reduction can exceed 20 dB (A) while still offering access, visibility and ventilation.
Portable Acoustic Enclosures :
Sound Seal's portable acoustic enclosure combines high-performance noise barrier / sound absorption sound curtain panels with a steel tube frame, complete with built in locking casters for easy mobility.
This sound curtain system provides up to 15 dB reduction in mid-range frequencies. They can be supplied as a partial or complete enclosure around noisy industrial equipment including compressors, pumps, generators and more.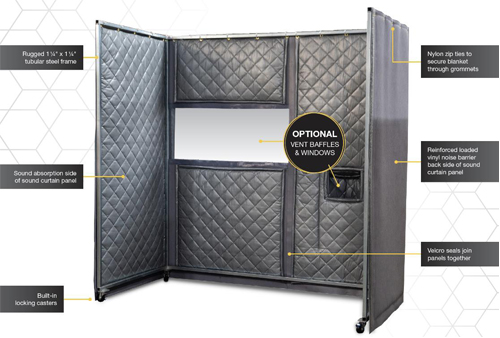 Acoustic Canopy :
We have many different types of bespoke canopies for both internal and external locations and for many different types of plant and machinery including transformers, compressors, gas turbines, diesel generators, test rigs and many others, all of which require various types of heating and cooling ventilation systems.
Our design is such that canopies are simply lifted and lowered over the noise source limiting site works and usually negating the need for any site modifications. Our canopies are factory assembled and finish painted, acoustic doors, access hatches and removable sections are all pre-designed and incorporated at factory build stage prior to shipment.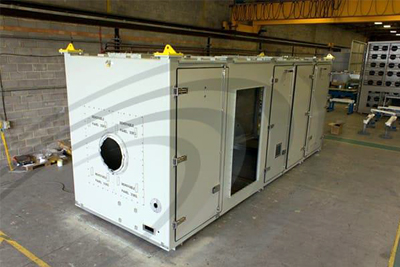 Typical Acoustic Enclosure Applications :
• Compressor Enclosures provide a simple and cost effective solution for noise reduction of air compressors.
• Diesel and Gas Generator Enclosures are an effective shield from noise-making generators and machinery.
• Personnel Noise Shelters provide outstanding noise reduction and create a quiet comfortable workspace for staff at the heart of any manufacturing or industrial operation.
• Sliding Acoustic Covers contain noise emissions from industrial plant and allow easy access during maintenance or replacement.
• Soundproof Observation/Control Rooms and Offices provide staff with a quiet working environment and protect them from the risk of hearing damage due to noisy plant and machinery.
• Test Cells protect test engineers from noise emanating from routine production line testing of products and components.